How to keep the kids' plenty busy? I go with the educational activities for kids. The activities are perfect for imparting skills and keeping our kids' brain active. These educational activities are fun and interesting for the kids. Even better, the kids-friendly projects are easy to clean up, simple for the supplies, and low-prep. 
I have summarized 32 educational activities for kids, including preschoolers, kindergarteners, and students. From practicing science experiments to simple writing sentences, the educational activities cover geography studies, arts, STEM, literacy, and more. Feel free to choose; I just focus on my kids' interests.
For Pre-schoolers
1. Make Colorful Ice
I invite my toddlers to have an educational activity by making colorful ice. This preschool activity is enjoyable. Through the activity, they will learn about the different colors and how to mix one specific color with another to form a new color. I encourage my little ones to be involved in the process of making colorful ice. After that, I ask them to drop the primary food colors into the ice tray using the droppers. They can mix the colors into the secondary colors. Of course, they are delighted when mixing the colors.
2. Storytelling With Pebbles
I can teach a variety of skills to my toddlers with storytelling with pebbles. They enjoy both telling and listening to the stories. I can teach simple sentences with this engaging activity. I encourage them to learn easy words and arrange simple sentences through the images as the prompts. Of course, this educational activity for kids can ignite their imagination. I make a fun story using the images which are painted on the pebbles. I often get inspiration from picture books to draw a single image on the pebbles. Then, I encourage my little ones to create simple sentence.
3. Pet Parade
I introduce essential skills to my toddlers during preschool through a pet parade. I use fun and simple activity to give them new concepts and subjects of animals. The preschool activity is effective for helping them in practicing significant concepts of vocabulary, patterns, sizes, sorting, and spatial awareness. The educational activity for kids really brings more fun to their life while gaining more knowledge, especially about animals. Sometimes, I help my kids to spell the name of the animals.
4. Pick Your Number
Pick your number activity is my favorite one to introduce numbers and counting correctly. I teach these pre-math skills with an easy and fun activity. The supplies include two plastic containers, marbles, a marker, and construction paper. I cut the paper into rectangles with the numbers and folded them. Then, I put the cards in the container and shake them. My kids will choose a card with a specific number. They also need to count the marbles based on the number inside the card in another container.
5. Handprint Leaves
I encourage my toddlers to create handprint leaves. This craft belongs to a fun activity that allows my little ones to develop motor skills. They can also engage in creative and educational activities with their handprint leaves. The supplies are also easy to get, including glue, papers in different colors, scissors, and glue. I ask my kids to place their hands on the paper and give the hand outline. Cut the outline and stick the cutting paper using glue with trunks. So, the handprint will be like leaves.
6. Find Your Name
I teach my kid to write his name through the find your name activity. Of course, the educational activity is a perfect exercise to help my little one learn the alphabet and recognize the letters. The pre-schooler activity is really effective in developing his pre-writing skills and letter recognition. I wrote all of the letters on the cutting papers. Then, I put and jumbled them in the jar. For reference, I write his name on the piece of paper. I encouraged him to find the letter paper based on the name. This fun and simple activity will be a hit for gaining pre-writing skills.
7. Draw A Letter
My kid often gets lazy when I ask him to read letters or simple sentences. He needs to become more familiar with letters or stories. I throw in a painting activity to keep his interest. So, he enjoys the reading activity while painting. I encourage him to read aloud from his book. Every seven lines, I choose a word or phrase which can be drawn with crayons or coloring pens. I let him paint the picture based on the word or phrase. This activity is adequate to sustain his interest in reading text.
8. How Do I feel?
I often get complicated when it comes to my little one's emotions. I couldn't understand what my kid wanted. Fortunately, I have a "how do I feel" activity that helps him to express his emotion appropriately with fun activities. He also understands how the other common feelings, including sadness, happiness, anger, surprise, and more. Through the activity, my little one can easily understand and guess the feelings. The activity is simple. I show the different kinds of emoticon images and let him guess the emoticon. So he can identify his emotion quickly.
For Kindergarteners
9. Collect 10 for Math activity
Collect 10 is a great math game perfect for my little one. The activity helps my kid to practice his number counting and recognition with the dice. I compete with him to get the higher number when rolling the dice. The player wins if he rolls the dice and gets the higher numbers in 10-time counters. With 2 large dice, my little one can practice and give better pre-school math skills, including basic mathematical operations, counting, and number recognition.
10. Count and Match
Besides collecting 10, the count and match activity is also perfect for improving fundamental math skills, especially number recognition and counting skills. Through the free printable worksheet, my little one matched the choices of numbers on the left and the correct dots on the right. This activity helps him to count the dots and match them with the correct numbers. He draws the line between the number and the dots when getting the answer. It is a fun and easy lesson that my kid will remember for a long time.
---
You Might Also Like:
---
11. Coloring Fun
Coloring fun belongs to one of the educational activities for kids. My little kid loves to play with his crayons and coloring pens. To sustain his interest, I gave him a printable worksheet of a little house to color. Based on my instruction, I encouraged him to put some colors back into the picture. I help him to determine which color should apply to the worksheet. This fun activity is great for my kids. It helps the kids develop good motor skills and hand-eye coordination.
12. Looking For The Words
I choose the 'Looking for the words' educational activity for kids. This activity is enjoyable and simple; my kids will search for a puzzle of words. This activity belongs to the all-time popular and favorite English activity, which is effective in building their vocabulary and developing their critical thinking. Besides that, my little ones also try to observe the puzzle to find all the correct words. I love the kid-friendly activity to keep them engaged with fun and productive activity.
13. Can You Find Me?
When I was a child, I used to play hide-and-seek. Now, I introduce the all-time fun game to my little one. I modified the game by taking turns hiding specific objects, and he should find them. My kid acted as the seeker and asked ten questions about the clue of hidden objects. He should narrow down the possibilities to find the items. Of course, the fun and simple game are effective in practicing critical thinking skills and language. I also involved all family members in enjoying the game.
14. Shape and Color Hunt
Most kindergarteners love coloring. I encourage my kid to recognize the different shapes and colors by taking the "shape and color hunt." The fun activity helps him to ignite creativity with an entertaining game. I give him instructions and different shapes in the worksheet. He should follow the instruction and color the shapes based on the instruction. Through the activity, my little one will be more familiar with color patterns and sequencing geometric shapes. The educational activity for kids keeps my kid engaged and entertained.
15. Say Hello with Different Languages
I try to introduce different languages to my little one during his kindergarten. I encourage him to say hello! Ni Hao! Bonjour! Ciao and other languages. Through the engaging activity, he becomes aware of the different languages worldwide with the interactive posters. I work with him to make posters using the flags' printout and word stripping with a greeting. After that, I encourage my little one to practice saying hello in each language chosen.   
16. Travel Post Cards
I love the "Travel Postcards" activity. Through the educational activity for a kid, my kid can learn to write, keep engaged, and learn about different countries. This activity is great for kindergarteners. I ask my little one to go around the world through the postcards. I work with my little one to create postcards from different countries. Each postcard can be added by pictures of iconic landmarks. Then, I ask my little one to write about the place in a short note.
17. How Many?- Fun Math Games
I often use the "How many" printable worksheet to keep my kid engaged. The worksheet helps him to develop his counting skills while calculating the number of objects. In each section, there are some numbers of objects, and my little one practiced counting and writing the numbers. Firsts of all, I ask him to count each set of objects and then write the correct number. This activity is perfect for regular practice to develop counting and writing skills.
For 1st to 2nd Graders
18. Shopping List
I involve my kid in creating a great shopping list. Before accompanying me to have weekly grocery, I ask my little one to make his own needs, whether bread spread, candy bars, cereals, jams, or others. That is why I love to include him in creating the shopping list. To maintain his interests, I make the weekly shopping list and say loud the item. I encourage him to write and make his own shopping list.
19. Add Total
Get ready to enhance the kid's math skills by taking the "add total" activity. It is perfect for my 1st grader kid to practice addition. He can act like a cashier who calculates the bills at the shop or supermarket. Of course, this math activity belongs to essential practice outside the classroom. The activity helps my little one to level up his counting skill with minimal regrouping. To make the practice easy, I offer him to use some dice.
20. Guess, Measure, and Weight
A 'guess, measure, and weigh' activity is a perfect practice to see my 1st grader's estimation. Without measuring the object, he should guess the weight and length of the object. Of course, my little one love this fun math activity with entertaining and simple practice outside the classroom. The supplies that I need include kitchen scales, rulers, pencils, scissors, and other items. I ask him to measure the length and weight of the scissor using rulers and scales. Through the activity, he gets familiar with the concept and gains great experience in using different measuring tools.
---
You Might Also Like:
---
21. Indoor Tent
Let's make an indoor tent. It is a mix of imaginative play and educational activities for kids. I can introduce my little one to his responsibilities and essential life skills through engaging in activities. Instead of camping outdoors on a rainy day, I encourage my kid to build an indoor tent using easy supplies, including bed sheets, pillows, a chair, a table, tape, or clothespins. I turn off the light to have a night expedition outside the tent. The activity is also helpful for being independent.
22. Days Of The Week
Word search puzzle is a great practice to introduce my 1st grader to days of the week. Fortunately, this activity helps him to have critical thinking and improve his reading skills. I encourage him to find all the days of the week in the word search puzzle. He should search the day in order, starting from Sunday, Monday, and so on. The fun activity is also perfect for helping my little one recognize the days of the week. During his practice, I sometimes give a clue to make him easy.
23. It Is About Time!
How do you introduce your kid to the time? Most parents use their analog clocks in the living room to give him the recognition of the time. But, it is hard for the 1st graders to identify the time. That is why I look for the printable worksheet about the time on analog clocks. Without any help, he can tell the time through the worksheet. My kids can learn the time by drawing the hands of the clocks based on the correct time.
24. Which Direction?
A 'which direction?' activity is excellent for kids, especially 1st and 2nd graders. Through the fun activity, he is more familiar with the concept of north, east, west, and south. Most kids get confused when learning about the directions. They are difficult to identify, which is north, south, and others. Therefore, I give my little one a worksheet to help in learning the cardinal directions. I deliver the fun and simple worksheet to establish his foundation of basic directions.
25. What Is The Synonym?
Do you remember a classic game of Memory? I try to combine the game with English vocabulary practice to be 'what is the synonym' activity. It is designed for second graders who want to build the vocabulary in simple way. I encourage my little one to match the words with the synonyms with the hands-on synonym puzzles. The puzzle is a fun language activity for a literary canter, grammar supplement, or extra practice.
26. Can You Buy It?
A 'Can You buy it' activity is a great way to teach my little kid to handle his money. Hopefully, through the activity, he can manage the money and buy something with his own money. I love to use the free printable worksheet to practice doing that. My kid needs to calculate the mixed coin. He should also decide whether he has enough money to buy the item. My little son should answer yes if the money is enough to make a purchase, and vice versa.
For 3rd Graders and older
27. Make New Year Cards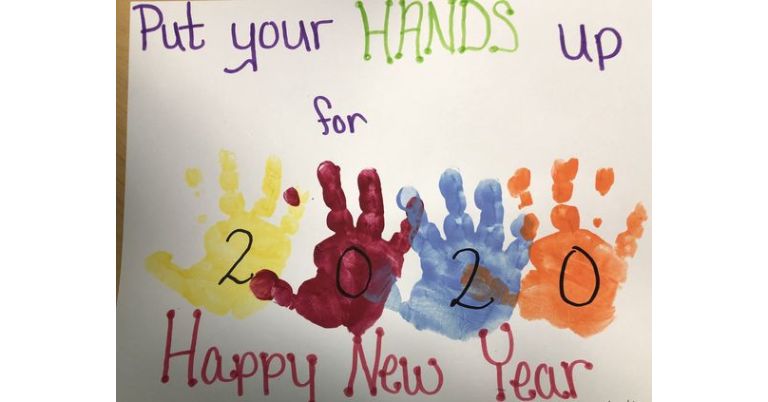 I love to keep my little boy engaged by creating D.I.Y New Year cards when it is almost the end of the year. The activity is excellent for developing his fine motor skills while improving his creativity. To welcome the New Year, I work with my kid to create unique and beautiful cards as gifts for relatives and friends. The supplies are also simple, including construction cards, pencils, scissors, crayons, and markers. I ask him to write a short note and decorate the cards with stars, ribbons or glitters.
28. Know Many Occupations
I love to talk with my little one about his dream in my spare time. I ask him to mention the different professions in the country, whether soldier, teacher, farmer, minister, and more. Then, I give my son old magazines and let him search all the professions found in the magazine. I work with my kids to cut pictures of different occupations. In the end, my little one writes a slogan for each image. Through the activity, he became more familiar with a lot of professions, including often-underrated jobs, like farmers, nurses, chefs, and others.
29. Sudoku Challenges
'Sudoku Challenge' is one of the educational activities for kids, especially third graders. This activity challenges their mathematical and also logical understanding through printable math worksheets. My son loves to engage in a fun math game. Based on the Sudoku game, the fun activity is effective for developing his math skills as well as critical thinking skills in one engaging game. I encourage my little hero to use one number in each column and row. He fills the blank with the correct number.
30. Strings Of Flags
I choose to make a creative world banner with different flags to ignite my kid's interest in world geography. My little one can practice his drawing skills through the geography activity and research the world. My kid loves to identify the flag by creating flags from different countries around the world. For the next-level experience, I encourage my little boy to identify a notable athlete from a particular country. For example, Cristiano Ronaldo is a top-notch football player from Portugal. Then, he can stick the picture on the flag.
31. Learning Emotional Expressions
I teach him to recognize the different emotional expressions to manage my kid's emotions. It belongs to educational activities for kids, especially about emotional development and psychological well-being. The activity is perfect for fifth graders to learn and express different emotional expressions. I ask my kid to sit beside me and then create a list of emotions, including sorrow, regret, fear, pity, embarrassment, happiness, and others. I also describe the feeling through the emotion puzzles.   
32. Hot Air Balloon for science activity
I bring a simple science activity, a Hot Air balloon, to my little kid. The science activity teaches him the concepts of cold and warm air. I just need simple supplies like an empty bottle, hot water, and a deflated balloon to do the easy experiment. My little kid learned about air expansion when heated up through the experiment. This activity can also boost his critical thinking. He will also know about the mechanism behind the hot air balloons.
---
Latest Post:
---
Conclusion
The educational activities for kids above are perfect for keeping my little kid engaged. We have fun activities to improve kids' math skills, including how many? Count and match, and more. For building vocabulary and reading skills, I go with looking for the words, finding your name, and more. There is also a simple experiment for kids, like a hot air balloon. The educational activities for the kids above are adequate to improve the kids' skills with engaging and fun activities. 
Frequently Asked Question (FAQ)
What are the types of activities for kids?
There are various educational activities for kids, including drawing, painting, reading, coloring, taking simple science activities, or making a simple craft with parents.
What are education activities?
Educational activities are activities that impart particular skills or knowledge. The activities are commonly designed for toddlers, preschoolers, kindergarteners, or young students.
What are some fun educational activities?
Taking a simple science experiment is an engaging and fun activity that can develop the kid's critical thinking and improve knowledge about the particular mechanism behind the process, including hot balloon air.
What activities promote learning?
Activities like painting, drawing, coloring, art, and music are perfect for the kids to learn how to build creative thinking, work with others, and develop their interests. Those activities can also help gain new abilities and promote self-expression.